Bon appétit!
"There is no sincerer love than the love of food." (G. B. Shaw) And we agree. We will take care of you from breakfast, to lunch, to dinner. Don't worry about refreshments at events, but instead take advantage of our catering or take⁠-⁠away service. Everything will be prepared to the highest quality under the watchful eye of Chef Miroslav Soukup.
Veduta Restaurant
If you spend at least one night with us, you will almost certainly visit the Veduta restaurant. Enjoy extensive breakfast buffets. With up to 570 seats, natural daylight and a thoughtfully coordinated interior, the area is also perfect for informal social and business meetings.
You can have breakfast here:
Monday to Sunday from 7:00 to 10:00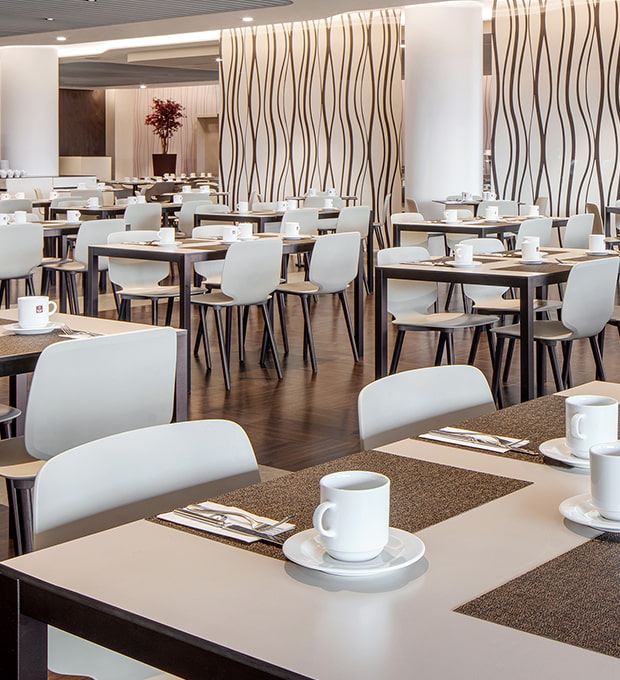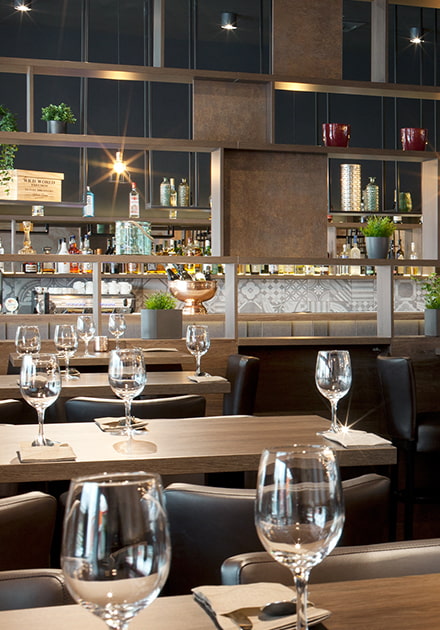 Restaurant Pizza & Café
We are here to make every minute of your life taste as it should. You can expect fresh ingredients and pleasant services, all in enjoyable surroundings you will want to stay in, and not just for coffee.
Opening hours:
Monday to Sunday from 11:00 to 21:00
Lobby Bar
Watch the goings on at the hotel from comfortable armchairs while you slowly sip a good coffee or enjoy an attractive cocktail at the bar. The lobby bar with its moss wall is the heart of the hotel, where you won't miss a thing. Thanks to the layout of the area you can find quiet corners for reading a book or talking with business partners. You are always welcome.
The Lobby Bar is open from 09:00 to 01:00.
Congress Bar
The Congress Bar will provide you with hospitality at every event you visit at the hotel. It is located on the conference floor, so you don't have to wander around when you feel like having a drink. Drinks are always available as part of organized events.
Club Lounge
Treat yourself to an Executive room or apartment. This will open the door to a place of relaxation and well⁠-⁠being. During the day you can stop here for a snack, during which you are guaranteed complete privacy. You can also enjoy panoramic views from the seventh floor.
Open every day.
Refreshments are limited in time (16:00 ⁠-⁠ 18:00)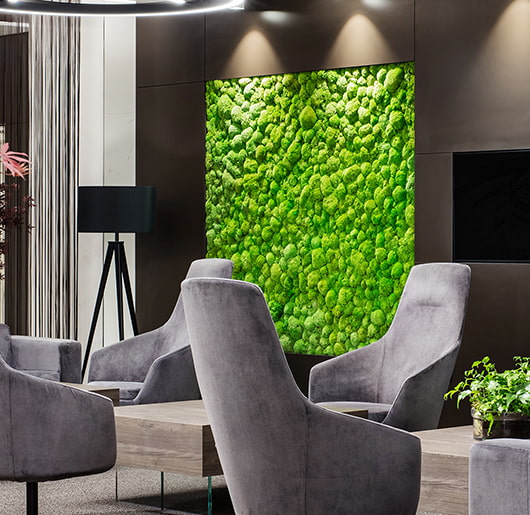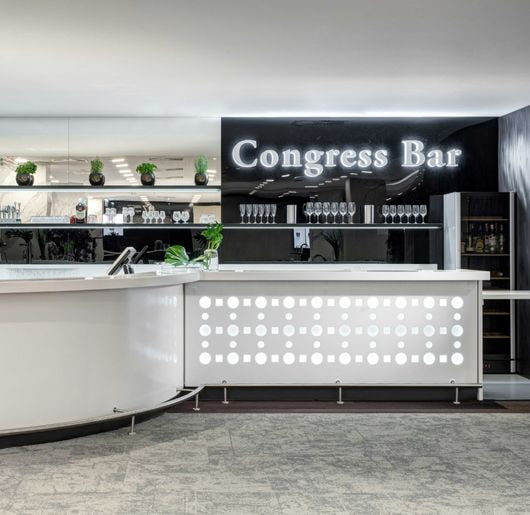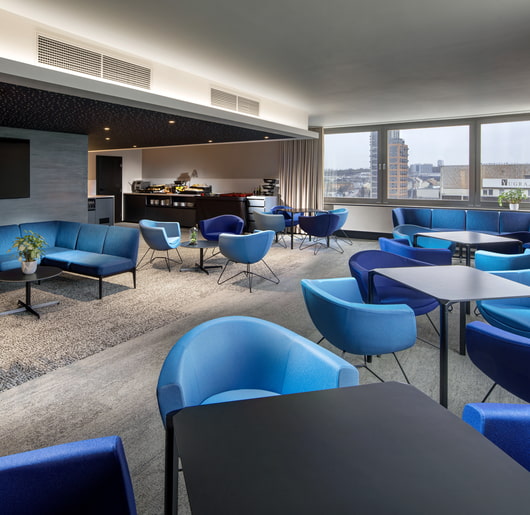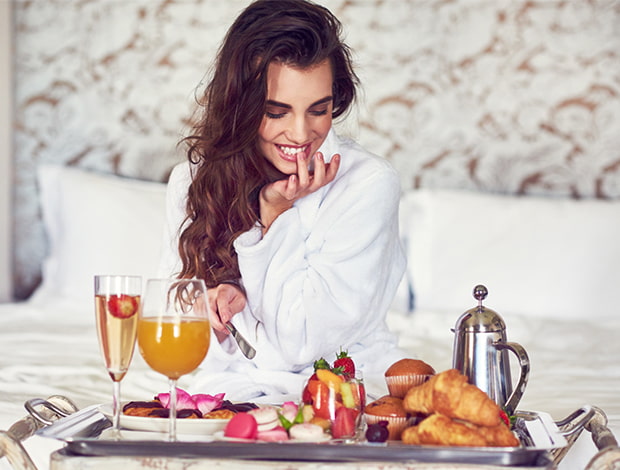 Room service
Have breakfast in bed. You don't have to leave your cosy bed, not even to get food. We'll be happy to bring you anything from our breakfast buffet every day from 07.00 to 10.00, and during the day between 11.30 and 22.30 you can choose from our menu.
Call us +420 211 131 225.
Catering
Refreshments at events must not be underestimated. Leave it up to us. We will help you with preparation and serving. We provide complete catering services to ensure your guests don't go hungry. Do you prefer a buffet, a cocktail party or do you have a different idea? Organizing family celebrations, corporate events, weddings and parties for 20 or more people will no longer cause you any stress.
Call us +420 211 131 154 or write to us congress@cchp.cz.
Take⁠-⁠away
Are you planning a family celebration, a meeting with friends or a corporate party and don't know how to go about it? Save your time and surprise your guests with perfect hospitality! Different diets, menus and other requirements are no problem for us. Your colleagues, friends or family will think you a star. And you can insist that you prepared everything yourself, we won't say a word.
Call us +420 211 131 101 or write to us fb.cchp@clarion⁠-⁠hotels.cz.